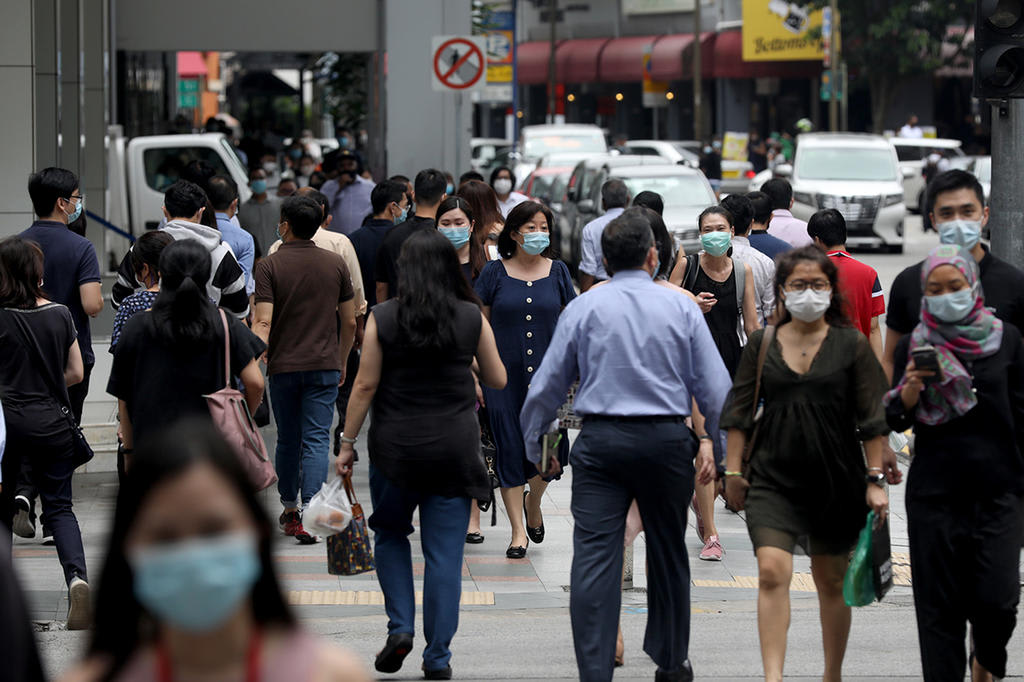 It is "timely" for the Government to halve the job advertising duration under the Fair Consideration Framework from four weeks to two weeks, said Manpower Minister Tan See Leng
This is so that firms can quickly hire workers amid a labour crunch, and not miss out on good candidates
Dr Tan said that the advertising duration was increased to 28 days during the pandemic due to the slack in the labour market at that time
It is "timely" for the Government to halve the four-week fair consideration framework (FCF) job advertisement requirement so that firms can hire quickly during a labour crunch and not lose "good candidates", said Manpower Minister Tan See Leng in Parliament on Monday (Sept 12).
Speaking during his ministerial statement on changes to the Employment Pass scheme announced last month in a bid to attract top foreign talent to Singapore, he said that some firms had lost potential employees as they were unable to offer them jobs quickly enough given the job advertising requirement period.
His statement addressed questions posed by three Members of Parliament (MPs) on the reduction of the advertising duration, such as whether shortening the duration will remove the need for employers to exhaust all avenues to hire local professionals, managers and executives.
Dr Tan pointed out that when the FCF job advertising requirement was first introduced in 2014, the duration was set at 14 days after looking at data from job search portal MyCareersFuture.sg, which showed that the vast majority of job applications were submitted within the first two weeks of a job posting.
"Thereafter, responses fall off significantly," said Dr Tan.
"So,14 days was an optimal balance between giving jobseekers time to look for a job, and making sure that companies could fill their vacancies in response to pressing business needs."
During the Covid-19 pandemic, however, the Government extended the FCF job advertising duration to 28 days, because of the "unprecedented slack" in the labour market. The extended period gave jobseekers more time to respond to job openings and employers more time to evaluate the increased number of applications.
He added that during the peak of the pandemic in June 2020, the ratio of job vacancies to unemployed persons reached a low of 0.55, and that the situation has since reversed and this ratio is currently about 2.4.
"Companies, including local enterprises, have been giving feedback that in the tight labour market, the 28-day requirement is causing them to lose good candidates because they are unable to offer them employment contracts quickly," he said
"But, make no mistake, employers are still expected to fairly consider all applicants who apply within this window," he added.
"That remains unchanged, and our employers understand this."
Other than the shortening of duration of advertising a job, MOM also announced the exemption of job advertising requirements under the FCF for Employment Pass applicants who earn a salary that places them among the top 10 per cent of such pass holders.
These pass holders will also be exempt from the upcoming Compass framework, which evaluates EP applications based on a holistic set of individual and firm-related attributes.
Dr Tan clarified that this is not a relaxation of the Government's policies.
"By setting the benchmark at the top 10 per cent of EP holders, the threshold for exemption is in fact increased from S$20,000 to S$22,500," he said.
He added that what the adjustment aims to do is to set a "clearer benchmark" for existing schemes, which will give businesses predictability on future updates, and to "ensure that our mainstream framework continues to cover the vast majority of EP applications, even as wages move up".
Responding to Leader of the Opposition Pritam Singh's parliamentary question on the rationale of pegging the exemption criteria at the top 10 per cent of EP holders, Dr Tan said that this group consists mostly of senior management and senior professionals.
"For such roles, companies would already have a stringent selection process to hire the right candidate, given the impact these individuals would have on their business," he said.
"It is also more likely that head-hunters will play a role to fill these jobs, and it is not typical for these roles to be filled by advertising on job portals like MyCareersFuture.sg."
He added that individuals filling these roles would also have no problems passing the Compass criteria "given their calibre" and as such this exemption is thus not a "major concession" on the Government's part.
"It helps to send the right signal to global companies on our openness, by giving them greater certainty that they are able to hire their key personnel, which will make a difference to their confidence to operate here," he said.
These global companies are a key driver in creating good jobs for locals, including opportunities for them to take on higher-level positions, he added, noting that many locals have taken on these opportunities.
Work Pass | Work Permit | S Pass | Employment Pass | Dependant Pass | Long Term Visit Pass | Letter Of Consent