Employers will have to submit third-party verification proof for applicants with diploma-level qualifications and above.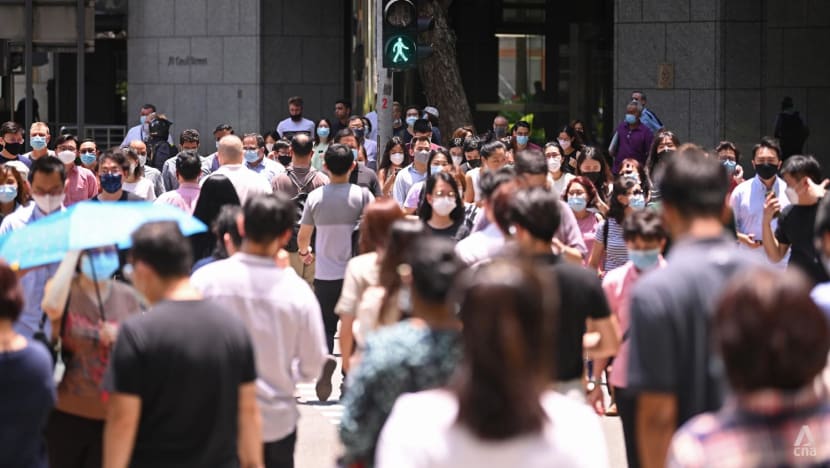 Companies that want to hire foreigners on an Employment Pass (EP) from Sep 1 will have to ensure their educational qualifications are authentic.
Employers will have to submit third-party verification proof for applicants with diploma-level qualifications and above, the Ministry of Manpower (MOM) said.
"Today, employers are already responsible for ensuring the authenticity of their candidate's qualifications before hiring," Manpower Minister Tan See Leng said in Parliament on Wednesday (Mar 1).
Mandatory verification will "safeguard against gaming by submitting fraudulent educational qualifications", he said during his ministry's Committee of Supply debate.
Last October, a man was sentenced to seven weeks' jail after making false statements in his declaration for an EP. His EP was approved based on the false statements that were made in February 2019.
The verification requirement will be enforced through the Complementarity Assessment Framework (COMPASS), which was announced last year and takes effect in September for new applications. For EP renewal applications, the requirement comes into effect in September 2024.
Under COMPASS, an EP application will be awarded points based on four attributes and two bonus criteria. A minimum of 40 points is needed for the application to pass.
Educational qualifications are one of the attributes, and a candidate that exceeds expectations with qualifications from a "top-tier institution" can earn 20 points, the maximum per category.
A degree-equivalent qualification earns 10 points, and a candidate without degree-equivalent qualification will not be awarded points. If points are not needed under qualifications, employers do not need to submit verification.
The other attributes under COMPASS are salary, nationality diversity of the firm and the company's support for local employment.
Applications can also earn points through two bonus criteria – the Shortage Occupation List and the Strategic Economic Priorities Bonus.
The Shortage Occupation List identifies jobs requiring "niche and highly specialised skills in short supply" within Singapore's workforce. These jobs are critical in sustaining investments in key growth or strategic priority areas, said Dr Tan.
The specialised roles span areas such as tech, healthcare and sustainability, he said, adding that the list will go through a "major refresh" every three years to ensure it is responsive to industry developments.
MOM will release the full details by the end of March.
EPs are generally given to professionals, managers, engineers and technicians.  
The minimum qualifying salary for new applications was raised to S$5,000 a month last September. The benchmark is S$5,500 for those in the financial services sector. Renewals will be subject to the same salary requirements from Sep 1.
HIRING FROM NON-TRADITIONAL SOURCE COUNTRIES
The MOM also announced a quota and minimum fixed monthly salary for hiring work permit holders from Non-Traditional Source (NTS) countries.
When hiring foreigners on work permits, services and manufacturing companies are generally required to hire from Malaysia, China, Hong Kong, Macao, South Korea or Taiwan.
Last year, the ministry announced it would allow services and manufacturing firms to hire from other countries and regions for certain jobs from Sep 1. But such workers can only form up to 8 per cent of a company's workforce, and must be paid at least S$2,000 a month, Dr Tan said on Wednesday.
"The sub-quota guards against over-reliance on NTS workers and ensures that employers diversify their workforce," added the minister.
"The salary criterion safeguards against cheap-sourcing and incentivises employers to hire higher-skilled or more experienced workers from these source countries."
NTS workers can only perform jobs such as cooks in Indian restaurants, food processing workers, sheet metal workers and welders and flame cutters.
"This NTS Occupation List is intended to help firms adjust to the S Pass qualifying salary and levy increases," Dr Tan said.
No new occupations have been added to the list, MOM said, although it added that it will work with other ministries and agencies to consider future expansion.
Work Pass | Work Permit | S Pass | Employment Pass | Dependant Pass | Long Term Visit Pass | Letter Of Consent